VAMPIRE: The Masquerade is a hidden object and RPG hybrid. You play as a professional vampire hunter named Jill Valentine, who is hired by the government to track down and kill a supernatural serial killer known as the " Masquerade Ghost". On her first day, she finds herself the victim of this attack and is forced to kill another member of her team before she can get help. Now, VAMPIRE is on a quest to find out why she was attacked, and who is behind it. You play as both Jill Valentine, and the Masquerade Ghost.
In this game, I have to say that it is very little in the way of storyline. Most of the story is told through optional conversations and cut-scenes with Jill. I felt that it lacked the immersion that many narrative games can provide, though this game isn't about that. Instead, VAMPIRE: The Masquerade is more about the gameplay. I felt that while some of the mechanics were clunky at times, overall the gameplay was smooth.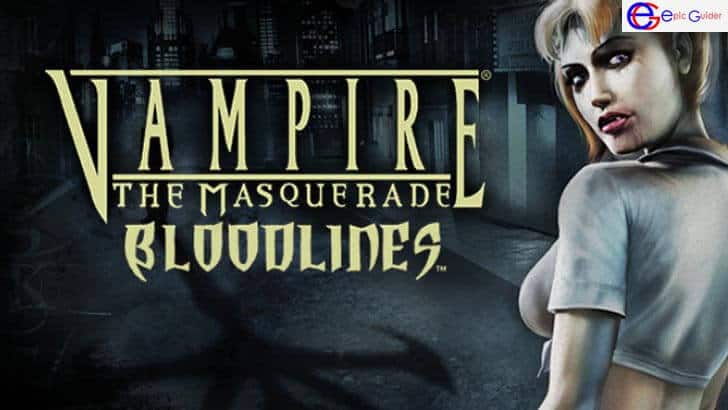 As I said, the main story is told through small narrative bits throughout the game. Often these are attached to scenes in the game. For example, in one scene you'll be talking to an NPC who will then leave you to wander around and explore the environment. Shortly after, you'll receive a phone call from your partner, who wants to know where you are. This conversation then ties into the game's plot, but that's about all there is to it.
As I said earlier, VAMPIRE: The Masquerade is more about the gameplay than it is the storyline. This game offers you a chance to role play a female vampire. This is part of the character customization that the game provides, allowing you to become your own character as much as you'd like to.
I got to know the character of Sarah through my interactions with the other players in the game. Like most people, I found it a little bit hard to make the female characters look and act like real women. However, it didn't take me long to learn how to create them, and I ended up enjoying the look and feel of each of them. As I mentioned before, you're allowed to modify various aspects of them, including their clothing and makeup.
As I mentioned before, VAMPIRE: The Masquerade has nine different classes. Each class has its own strengths and weaknesses. Some are really powerful, while others are really weak. You'll have to think about whether you'd like to play a fighter, a melee combatant, or someone that can protect herself. Each of the classes also come with their own special ability or special attack. It's all up to you to decide which one is more suitable for your own play style.
I especially liked how VAMPIRE: The Masquerade was different from the older games I had played. There is something new and exciting about being able to play something that is not the typical hidden object style. I also really like the positive message the developers leave for players who will be playing on Xbox Live. You won't have to worry about going through the same tired storylines over again, because this game will provide a new experience every time you play it.
I think that everyone who plays VAMPIRE: The Masquerade will find it to be an enjoyable game. The graphics are very nice, and there is a great story that doesn't leave you disappointed. The only disappointment I've had is that it took me so long to actually finish the game. Even though I love the style of game that comes with it, I would have liked to have seen a few more levels added onto the first couple that was just too short to interest me.